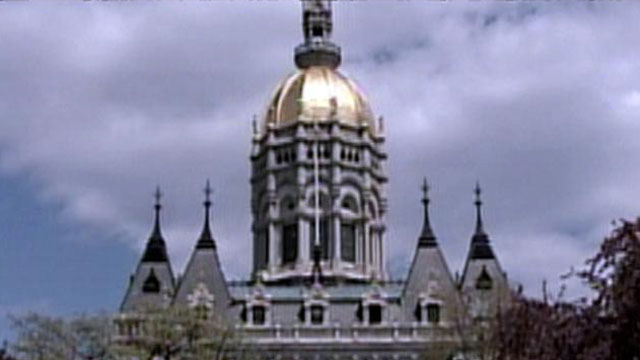 HARTFORD, CT (AP) -
The legislature's minority Republicans are offering an alternative Connecticut budget that scraps the governor's proposed $55 tax rebate.
Their plan, unveiled Thursday, also ends the state's existing earned income tax credit for low-income-earners and eliminates what the GOP calls "budget gimmicks" proposed by the General Assembly's majority Democrats and Democratic Gov. Dannel P. Malloy.
It comes as Democratic lawmakers meet behind closed doors with Malloy's budget chief to craft a final budget deal for the fiscal year beginning July 1. They face a May 7 deadline.
Senate President Donald Williams appeared unimpressed by the GOP's proposal, saying it's very close to Malloy's level of spending and doesn't provide "any material difference."
Despite the GOP criticism, Williams said Malloy's tax rebate still remains in the tax package that's being negotiated.
Copyright 2014 The Associated Press. All rights reserved. This material may not be published, broadcast, rewritten or redistributed.