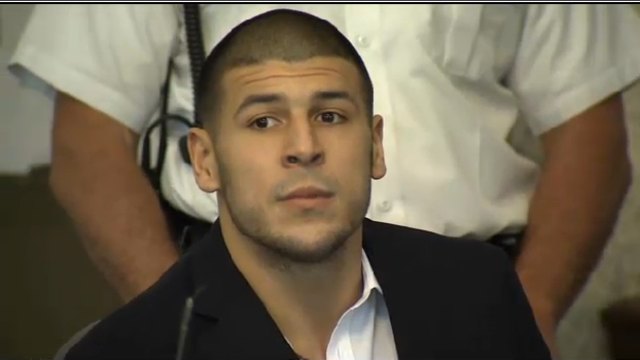 BOSTON (AP) -
An associate of former New England Patriots tight end Aaron Hernandez has appeared in federal court in Orlando, Fla., on charges in a gun trafficking investigation related to Hernandez's Massachusetts murder case.
Oscar Hernandez Jr. was indicted Wednesday by a grand jury in Boston on charges of obstruction of justice, witness tampering and lying under oath. He is not related to Aaron Hernandez.
Aaron Hernandez and two other men are charged in the June 17 shooting death of Odin Lloyd in North Attleborough.
Oscar Hernandez is accused of lying to the grand jury about a car parked in Aaron Hernandez's garage that contained a rifle.
A magistrate judge in Florida ordered him detained and transferred to Massachusetts. His lawyer did not immediately return a call seeking comment.
Copyright 2014 The Associated Press. All rights reserved. This material may not be published, broadcast, rewritten or redistributed.