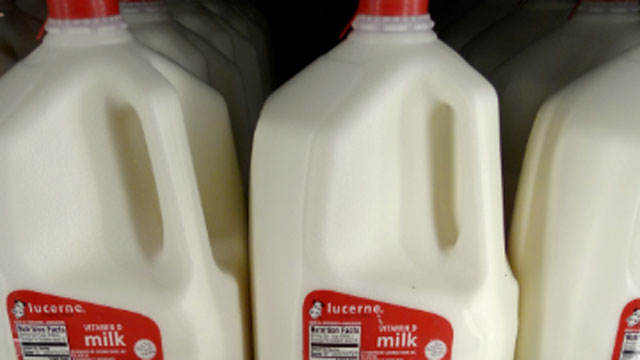 HARTFORD, CT (WFSB) -
Connecticut lawmakers have proposed a new bill that would ban whole milk from daycare centers. The plan is being considered to improve nutrition standards among children and reduce obesity.

The American Academy of Pediatrics recommends children switch to low-fat milk after the age of 2 because they do not need the fat content provided in whole milk. They also say those who drink whole milk are more likely to be obese.

Parents are not too keen on the idea and do not like having these decisions made for them.
"If I had an obese child as a parent, I would not give my child whole milk," said Deb Boucher, of West Hartford. "But, I don't want the state legislature to decide for me."
If lawmakers have their way, children 2 years old and older would be switched to 1 or 2 percent milk at daycares across Connecticut. They would not be given whole milk unless it was medically required.
The bill restrictions would not apply to other beverages such as tea or juice.
To read more on Senate bill #48, click here.

Copyright 2014 WFSB (Meredith Corporation). All rights reserved.