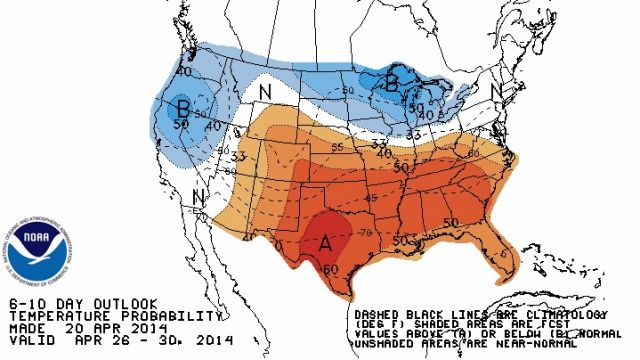 GREENVILLE, SC (FOX Carolina) -
Around this time of year we normally see temperatures in the mid-70s in the upstate and right at 70 across western North Carolina. Looking at the extended forecast we can expect temperatures to peak slightly above normal throughout the southeast.
The climate predictions centers six to 10 day outlook is shows that the entire southeast will likely be above normal. We will start to see this warm up in this week as temperatures slowly approach the 80 degree mark.
Tuesday will see increased clouds and a chance of rain and thunderstorms as a cold front approaches. This will limit Wednesday's highs to the mid-70s, yet high pressure will allow highs to quickly rebound into the upper 70s and near 80s degrees.
Next weekend will likely feel more like summer than spring if the current pattern continues.