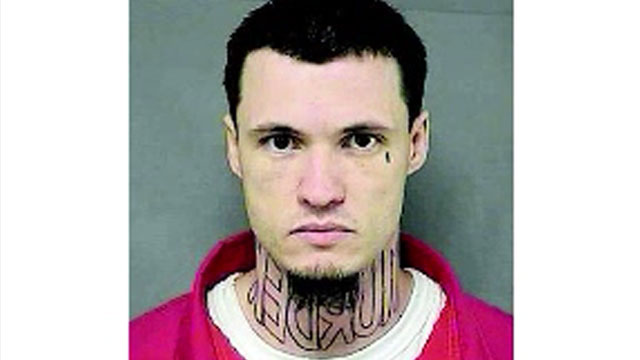 Jeffrey Wade Chapman wants a professional tattoo artist to remove or cover a prominent tattoo on his neck that reads "REDRUM" (murder backwards, so he can read it in the mirror) before he goes on trial for first degree MURDER
His defense attorney has filed a motion in Barton County District Court asking that the defendant's tattoo not be seen or mentioned during his upcoming jury trial. The response to the motion is that the State "does not oppose the defendant from covering his tattoo using clothing, bandage or other means compliant with jail policy."
However the Sheriff has advised the court that Kansas Administrative Code 69-15-14 states, "tattoo artists shall not practice at any location other than a licensed facility," and that the jail is not licensed...
The sheriff also opposes any request to transport Chapman to a licensed tattoo facility.
Chapman is charged with first degree murder in the Nov. 11, 2011, death of Damon Galliart, whose body was found by hunters.
Copyright 2014 CNN. All rights reserved.