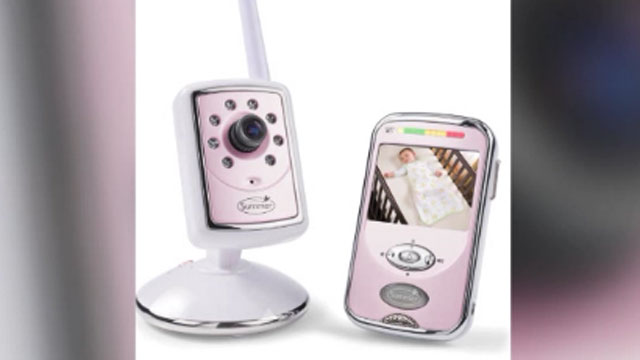 Courtesy: CPSC.gov
There's a recall underway that could pose a risk to you or your baby.
The U.S. Consumer Product Safety Commission said 800,000 of the Summer Infant video monitors are under recall.
The rechargeable battery on the handheld monitor can overheat and rupture, which poses a burn hazard.
The recall applies to more than a dozen models made by summer infant.
There's been 22 reports so far of overheated and ruptured batteries including smoke and minor property damage.
The units under recall were sold between 2010 and 2012.
WalMart, Target, Babies "R" Us and Amazon all sold the products.
To receive a replacement battery, call 800-426-8627 or click here.
Copyright 2014 CNN. All rights reserved.