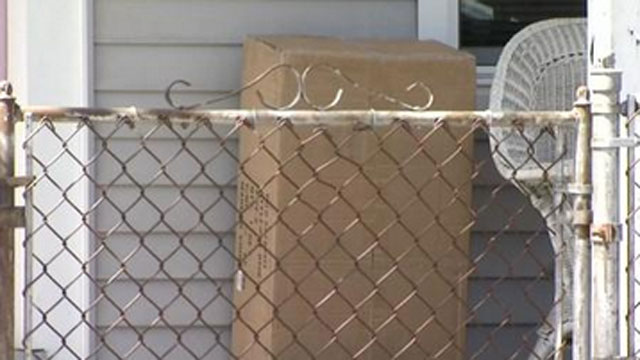 NEW HAVEN, CT (WFSB) -
A city neighborhood in New Haven has a plan to frustrate thieves who continue to steal packages on people's door steps.

Residents came up with an idea to try to throw criminals off because packages are being stolen so often in this New Haven neighborhood.
The neighborhood watch group said they're going to start leaving out decoy packages where it has a rock or something inside to make it feel real. The idea is to frustrate the thief so they'll go somewhere else.
"Just a couple of things taken," said Albert Stewart, of New Haven.

Packages on door steps in neighborhoods are easy pickings. Potential thieves can walk down the street and grab what they want.
"What are you going to do? It's a city, things happen like that," Stewart said.
The New Haven Police Department does not keep stats on package thefts. They are lumped in with other larcenies.
Police recommend having packages delivered to your work or to a neighbor, who is home during the day.
Many neighborhoods are also turning to video cameras to try to catch the person in the act and to try to deter it from happening.
Copyright 2014 WFSB (Meredith Corporation). All rights reserved.