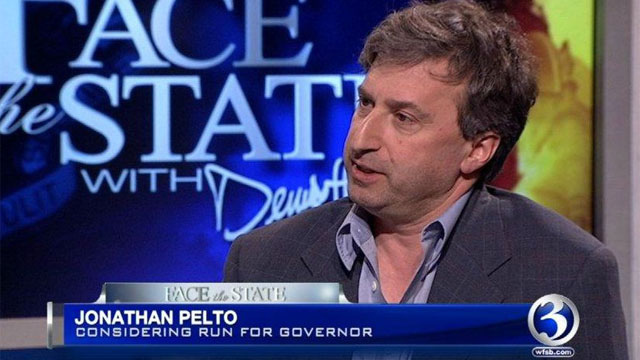 Jonathan Pelto appears on Face the State on Sunday.
HARTFORD, CT (WFSB) -
Former state Rep. Jonathan Pelto, a Democrat from Storrs, may run for governor as a third party candidate, saying Gov. Dannel P. Malloy has been a disappointment to many Democrats.
In an interview set to air Sunday on Face the State, Pelto said the man he supported in 2010 changed after becoming governor by turning against teachers and public education. Pelto told Channel 3's Dennis House he is considering running as a Working Families Party candidate, or an independent. He'll decide in a month or so whether to run.
Pelto believes Malloy can't win in November, and was surprised he is seeking re-election considering the poll numbers. Pelto said in 1990, as a state senator, he was one of two Democrats who had to break the news to Gov. Bill O'Neill that he should not run for re-election.
"Malloy's numbers are worse than O'Neill's were," said Pelto.
For more information on the story, check out Dennis' blog at www.dennishouse.tv.
Face the State airs Sunday at 11 a.m.
Copyright 2014 WFSB (Meredith Corporation). All rights reserved.