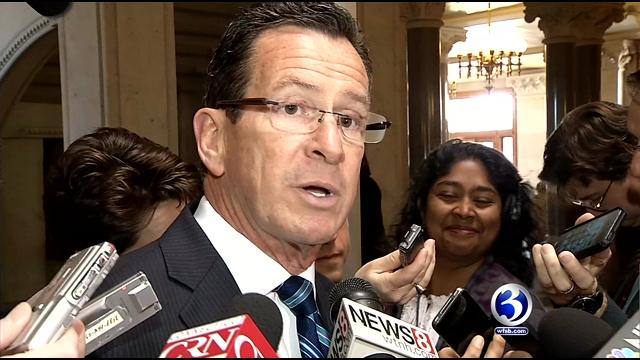 People across the state told Eyewitness News they are disappointed over that $55 tax refund originally promised by the government that turned out to be too good to be true.
Gov. Dannel P. Malloy and his office had planed to give a $55 check to singles and $110 for those who filed jointly. It was an effort to use a $500 million surplus to boost the economy. But instead Malloy said there won't be enough money to pay the amount of rebates he had originally projected in January.
"My position is not different [the] circumstances are different. We've gone for a $3.6 billion dollar deficit. We're going to have a surplus this year. We're going to be in balance. We're just not going to have as much money as we thought," said Malloy.
Connecticut State revenue is level, but the taxes on capitol gains are hundreds of millions dollars lower.
The state Republican party said that this is a direct statement on jobs and the current economy.
"If you look at the reports as they are coming in with regard to revenues, personal income tax is down. That means people aren't making the money they thought they would make." said House Republican Leader, Larry Cafero.
Copyright 2014 WFSB (Meredith Corporation). All rights reserved.