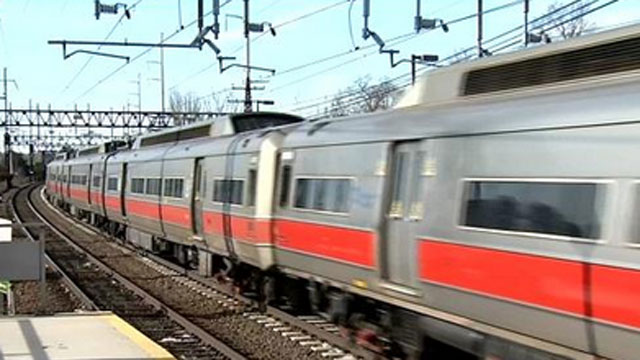 NEW HAVEN, CT (AP) -
Connecticut transportation officials have approved schedule changes for the Metro-North commuter railroad's New Haven line.
Metro-North spokeswoman Marjorie Anders said the new schedules represent a major overhaul, and are designed to make arrival times at Grand Central Terminal in New York more accurate.
Joseph Giulietti, the railroad's president, plans to detail the changes Monday morning at the Metropolitan Transportation Authority's monthly committee meeting for the railroad.
The changes are scheduled to go into effect on May 11. Metro-North plans to begin distributing timetables no later than May 5.

"While I appreciate the fact that Metro-North has to be sure this new schedule meets its objectives and wants to do that carefully, Metro-North has historically delivered high quality service to its customers, which is what they deserve. I have the commitments of MTA Chairman and CEO Tom Prendergast and Metro-North President Joe Giulietti that they will work directly with our Department of Transportation over the next few months to prepare schedule proposals that go beyond today's changes, with an eye toward even better service by the fall," Gov. Dannel P. Malloy said.

Anders says that under the new schedules 74 percent of New Haven Line riders will experience a faster ride than with the current schedule, but 8 percent will experience a slower trip.
Copyright 2014 The Associated Press. All rights reserved. This material may not be published, broadcast, rewritten or redistributed.