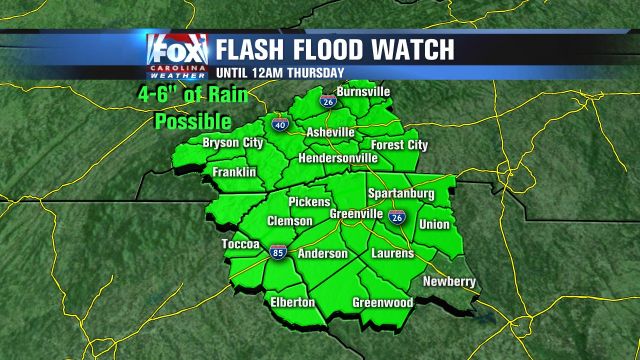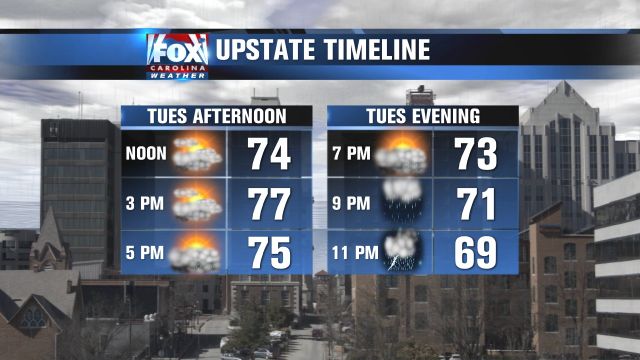 After an intense night of mountain tornado warnings and severe storms, there is a little lull in the storm activity today. There could be a few isolated showers across the Upstate, NE Georgia, and Western NC today, but they should be light in nature and pretty few-and-far-between until around dinnertime. A few peeks of sunshine will hang around as well!
A LOT more rain is on the way, leaving us with a Flash Flood Watch until 12am Thursday. By the time this 3 part storm is over, 4-6" of rain will have fallen across much of our region, so take caution near streams, creeks, and easily-flooded low lying areas for the next 48 hours.

Tonight, showers and storms increase once again, with strong to severe weather pushing back in around 9pm and into the overnight. Heavy rain, flood concerns, isolated tornadoes/wind concern, as well as small hail are all possibilities. Several rounds of severe storms are expected between 9pm-3am Wednesday.
During the morning commute on Wednesday, showers and thunderstorms will stick around our area, but should be less frequent than the overnight hours. Flooding will still be a lingering concern.
Finally, Thursday through the weekend, drier weather pushes back in leaving us with highs in the 60s and 70s.