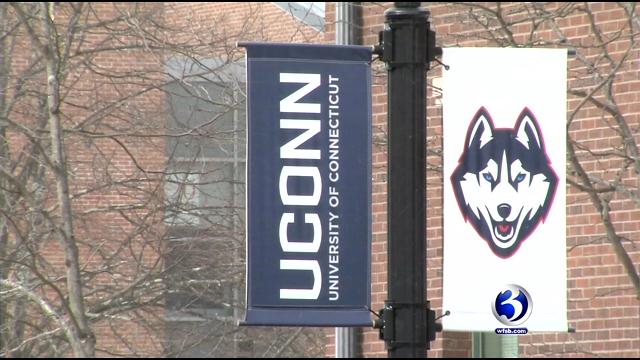 The bill was in response to a federal sex assault lawsuit filed against UConn. (WFSB photo)
HARTFORD, CT (WFSB) -
The state senate was expected to give final passage to a college campus sex assault bill.
Eighty legislators co-sponsored the bill and another 65 signed a separate pledge to be active in the prevention of sexual violence in their communities.

Senator Steve Cassano of Manchester, who is senate chairman of the Higher Education Committee, was scheduled to take part in a news conference in Hartford Tuesday morning.
That was happening at the Legislative Office Building at 11:30 a.m.

The state's comprehensive campus sex assault bill was expected to pass on the last day of April, which lawmakers said was "Sexual Assault Awareness Month."
They said the passage comes just a day after President Barack Obama's administration announced plans to help colleges and universities reduce sex assaults on their campuses.
Copyright 2014 WFSB (Meredith Corporation). All rights reserved.