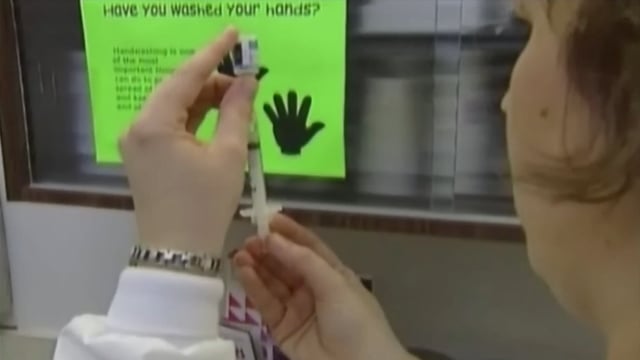 FAIRFIELD, CT (WFSB) -
The state Department of Public Health has confirmed that a fourth case of the measles has been identified in Connecticut.
The case, which brings the number of patients with the disease to four, was a child in Fairfield County.
The DPH said the child was recovering and was unvaccinated.
"Because measles is a highly contagious disease, it can spread quickly among unvaccinated people," the DPH said in a statement. "However, the majority of people exposed to measles are not at-risk of developing the disease since most people have either been vaccinated or have had measles in the past, before vaccination became routine."
Health officials said the single best way to prevent the measles is to be vaccinated.

Of the other three confirmed cases, the most recent was in Branford this week. The remaining two happened in February, also in Fairfield County.
Copyright 2014 WFSB (Meredith Corporation). All rights reserved.