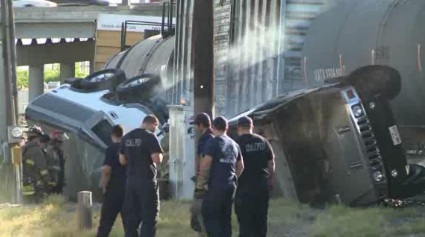 SAN ANTONIO, Texas (CNN) -
A group of party-goers heading to a Sweet 16 celebration were all lucky to survived after the limo they were riding in was struck by a train.
The Hummer limo was packed with family and friends of birthday girl Mariah Garza when it was t-boned by a train in San Antonio, Texas Saturday night.
Authorities said the limo's tire became stuck in the tracks somehow and when the safety gates came down it pinned the limo in.
Amazingly, everyone was able to walk away from the crash and emergency personnel didn't want to see Garza's birthday ruined and helped get her and all her guest to the party.
Copyright 2014 CNN. All rights reserved.