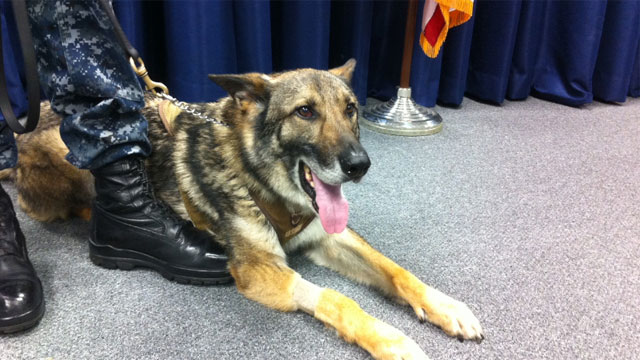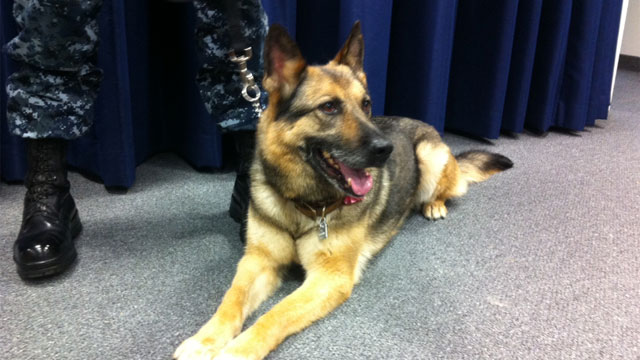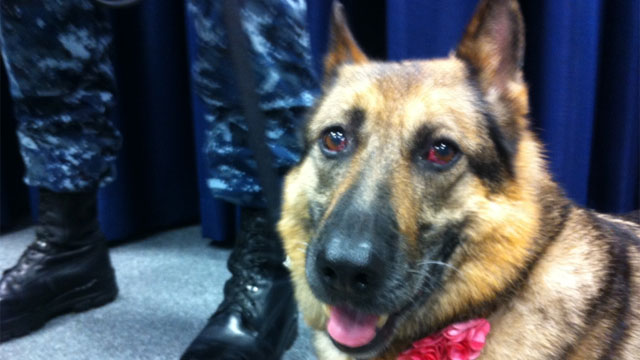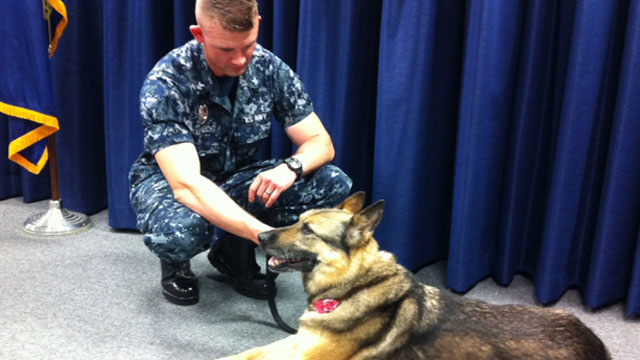 GROTON, CT (AP) -
A retirement ceremony was held on Thursday at the Navy's submarine base in Groton for two dogs assigned to the security department.
The base's commanding officer, Capt. Carl Lahti, spoke at the ceremony. His family adopted one of the dogs and another is being adopted by the family of Lt. Edgar Tovar, the base's security officer.
Both dogs were deployed with troops to Afghanistan and performed duties at the Connecticut base including patrols and explosive and drug detection. One dog has been at the Navy since 2006 and the other since 2009.
Copyright 2014 The Associated Press. All rights reserved. This material may not be published, broadcast, rewritten or redistributed.