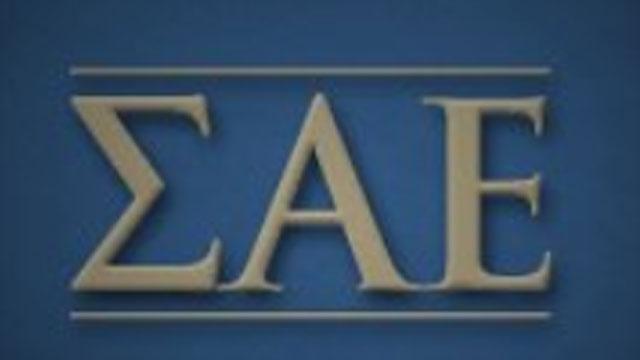 The logo of Sigma Alpha Epsilon from its national website.
STORRS, CT (WFSB) -
A fraternity at the University of Connecticut, which is being investigated for hazing, has now been banned.
UConn leaders came down with the decision against Sigma Alpha Epsilon fraternity on Monday evening.

The ban is for at least five years because of an incident in March in which sorority sisters from Kappa Kappa Gamma allegedly forced another sister, sophomore Hillary Holt, to drink and "sizzle like bacon" on the floor at the off-campus fraternity.
The university in a letter to the fraternity informing them of their suspension said that "there is a preponderance of evidence to show that Sigma Alpha Epsilon hosts an event for the consumption of alcohol for underage students regularly."
Between October 2000 and October 2010 SAE was sanctioned six different times by UConn, two of the cases involved excessive drinking that required medical treatment.
The fraternity has until May 19 to decide if they will appeal their suspension.

The Kappa Kappa Gamma is considering an appeal on its own four-year ban.
Three other organizations, Delta Zeta, Delta Gamma and Sigma Chi, remain under interim suspension while UConn investigates allegations related to unrelated incidents.

Copyright 2014 WFSB (Meredith Corporation). All rights reserved.