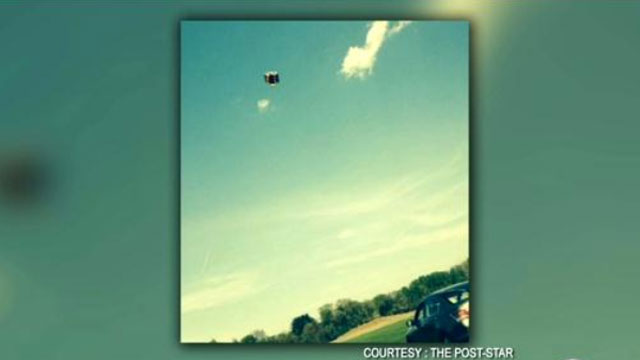 SOUTH GLENS FALLS, NY (WFSB) -
Three children are injured after falling out of an inflatable bounce house that went 15 feet in the air.

Police in South Glens falls, New York said a strong gust of wind blew it off the ground while the children were playing inside it on Monday.

A 10-year-old girl fell as the bounce house went airborne. She suffered minor scrapes.
But the two boys weren't as lucky. One fell about 15 feet onto a parked car, the other fell on asphalt.
Both are in serious condition on Tuesday night.

Copyright 2014 WFSB (Meredith Corporation). All rights reserved.