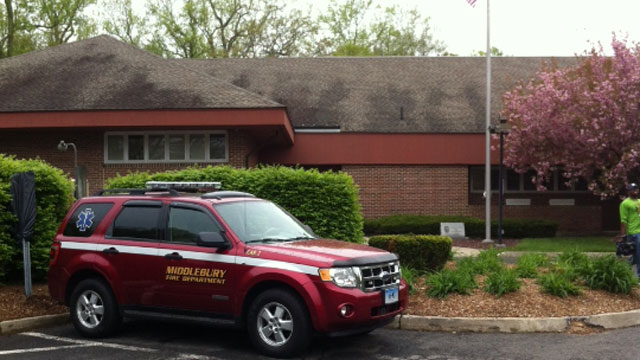 MIDDLEBURY, CT (WFSB) -
Agents for the Federal Bureau of Investigation raided the Middlebury Fire House on Thursday morning.

During their three and half hours at the fire house, fire chief Paul Perrotti said FBI agents seized some computers and finance records from the building located on Tucker Hill Road.
Perrotti said he was surprised about the raid because each year the department spends about $6,000 on an independent auditor to review the books.
"This has always been a well run department and these are allegations, and I think there not going anywhere. We still are solvent. We do our job and there's no malfeasance here," Perrotti said.
Perrotti told Eyewitness News that an ex-employee may have tipped off the FBI. Perrotti said the raid will not impact fire service.
Eyewitness News put in a call to the FBI to find out why they were at the fire department. They declined comment on the nature of the investigation.

Copyright 2014 WFSB (Meredith Corporation). All rights reserved.