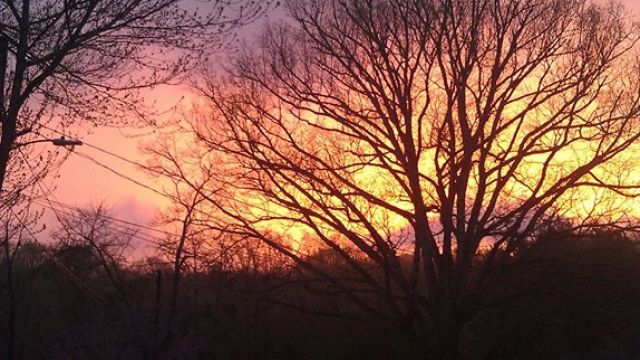 Sunrise, from local viewer Jesse James
Good morning! After a soggy Thursday, the cold front has passed, leaving us with clear skies and cooler temperatures. Today, expect temperatures to remain cooler than average in the mid-70s Upstate, and mid-60s in the mountains. The wind will pick up this afternoon, gusting to 25mph from the northwest. While the Upstate and NE Georgia towns will stick with sunny weather all day, there's a slight chance for passing showers in Western NC, especially along the TN border.
Tonight, skies remain clear, and lows drop well below average into the 40s area-wide. This weekend should sit comfortably in the 60s and low 70s, under partly cloudy skies, with both Saturday and Sunday featuring a chance for a few afternoon showers. Next week brings back plentiful sunshine with highs jumping quickly back into the upper 70s Monday, low 80s Tuesday, and into the mid to upper 80s by midweek.