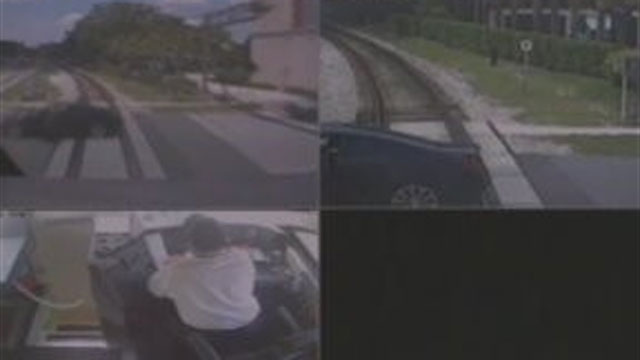 New video shows a Florida commuter train colliding with a car that stalled on the tracks.
A Sunrail train hit a car in Maitland, Florida earlier this week. Video shows the car's driver fleeing just seconds before impact but she was hit by flying debris and ended up with minor injuries.
The 28-year old driver had reportedly just purchased the car and was learning how to drive stick.
No one was seriously hurt in the incident.
© 2014 CBS Interactive Inc. All Rights Reserved.