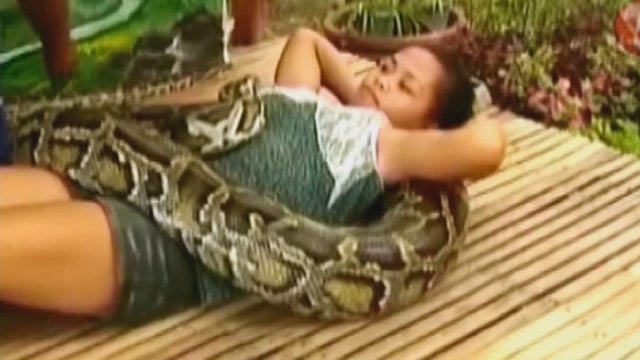 A zoo in the Philippines added a snake massage as its latest attraction.
The Cebu City Zoo in Barangay Kalunasan, Cebu City said its Burmese pythons, Michelle, Walter, EJ and Daniel, can give visitors a 15 minute massage.
After paying the entrance fee, zoo visitors can get the chance to try it.
Guests are made to lie down on a bamboo bed near the zoo's main entrance. Five to six zoo employees bring out 13-foot Michelle from a nearby cage and place her on the guests.
Walter, EJ and Daniel follow, according to zoo officials. Zoo keepers said they watch over the guests to make sure the snakes do not harm them.
Tourists were also briefed on what to do and what not to do during the snake massage.
Copyright 2014 CNN. All rights reserved.