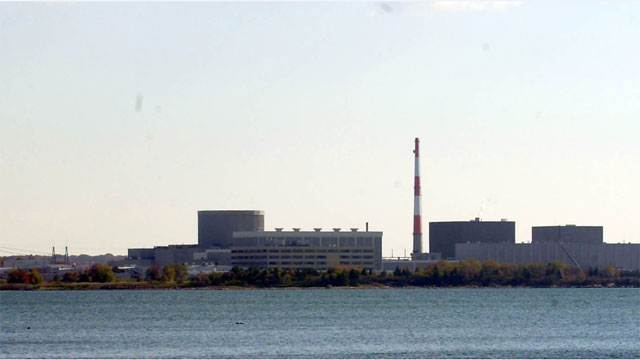 Millstone Nuclear Power Station in Waterford, CT on Oct. 30, 2001. (AP Photo)
WATERFORD, CT (AP) -
A spokesman for the Millstone Power Station nuclear plant says a malfunctioning relay caused the loss of power over the weekend.
Ken Holt, a spokesman for Connecticut's sole nuclear plant, said Tuesday the culprit was a relay on a transmission line that carries power to and from the Waterford plant.
Power was restored Sunday, several hours after it failed. The plant, owned by Dominion Resources Inc., is still not operating and Holt said officials don't yet know when it will.
Millstone will have to go through many steps before operations resume.
Holt said the outage was Millstone's first. He says Dominion, regional grid operator ISO-New England, and Connecticut Light & Power will work to find long-term solutions.
Millstone supplies half of all power in Connecticut and 12 percent in New England.
Copyright 2014 The Associated Press. All rights reserved. This material may not be published, broadcast, rewritten or redistributed.