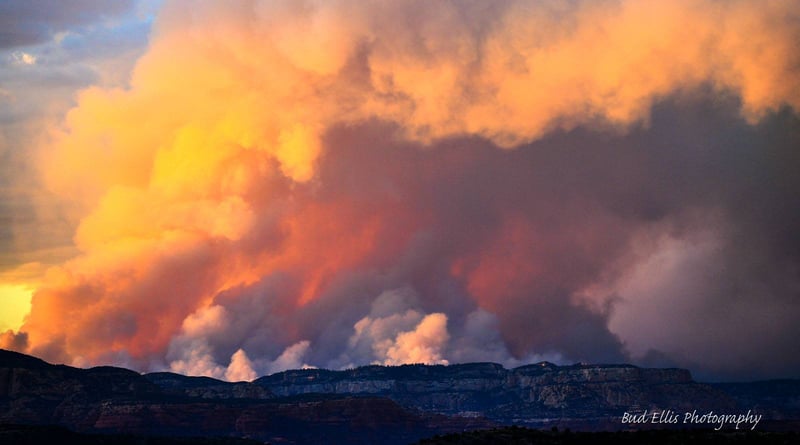 Photo taken about 15 miles south of Sedona on Memorial Day looking at the Slide Fire cloud of smoke illuminated by the sunset. (Source: Bud Ellis)
SEDONA, AZ (AP) -
Coconino County officials plan a meeting to brief Oak Creek Canyon residents and business owners on plans to re-enter their properties in the area evacuated because of the Slide Fire.
The meeting will be held at Red Rock High School in Sedona at 6 p.m. Wednesday.
The human-caused fire remains at 32 square miles but containment has reached 45 percent.
County officials say there's no indication yet when the canyon between Sedona and Flagstaff Canyon can be re-entered but that the meeting is to provide information on preparations to allow that to occur.
Much of the canyon has been evacuated since the Slide Fire started May 20 near Slide Rock State Park.
The area between the park and a subdivision north of the canyon remains under a mandatory evacuation order.
Copyright 2014 Associated Press. All rights reserved.