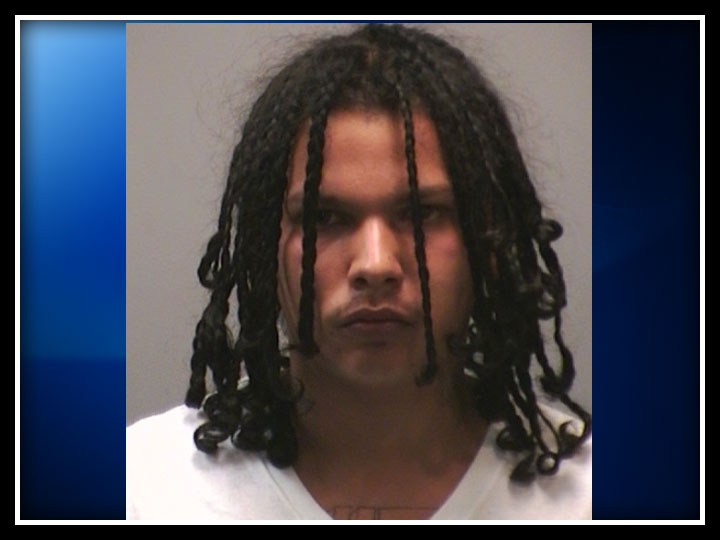 The following photo of Kevin Solares was provided by the New Haven Police Department.
NEW HAVEN, CT (WFSB) -
An 18-year-old man was arrested on Thursday morning in front of the building he was accused of robbing earlier in the day.
The armed robbery occurred at the Dux Market on Chapel Street in New Haven around 8:15 a.m. That's when the store owner told police two men armed with a knife and gun ordered the clerks to give them the money in the registers.
The suspects fled the scene with an undisclosed amount of money.
The clerks and two customers in the store at the time were not hurt, police said.
While police were investigating the crime scene, an employee told investigators that one of the suspects was standing outside the building.
Police detained the man, who was later identified as New Haven resident Kevin Solares. He was arrested and charged with first-degree robbery, second-degree larceny and reckless endangerment.
Investigators continue to search for the second suspect in the armed robbery.
The second suspect in the robbery according to police is described as a man who was armed with a knife and was wearing a green sweatshirt, black pants and black shoes.
Anyone with information about the armed robbery is urged to call New Haven police at 203-946-6304 or the New Haven Police Tips Line at 203-946-2875. All calls will be kept confidential.
Copyright 2014 WFSB (Meredith Corporation). All rights reserved.