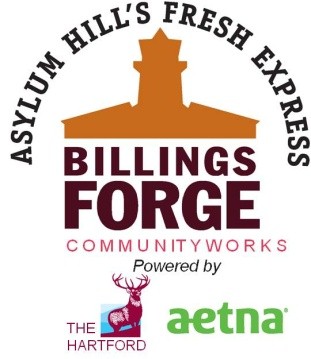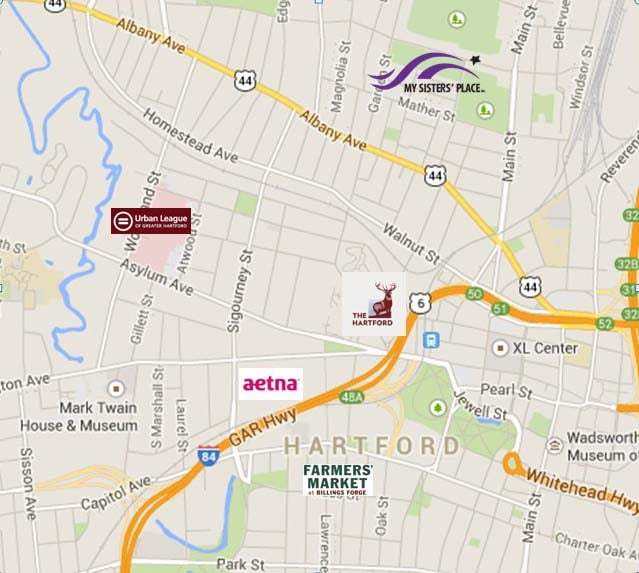 The Hartford and Aetna has granted funds to Billings Forge that will provide free transportation and access to locally grown fresh produce for our local stakeholders (including its employees, local children and adults) of Asylum Hill, and residents of My Sister's Place. Additional incentives to benefit the community will be provided when employees from The Hartford and Aetna show their receipts and I.D. badges at the time of their purchases.
Cadence:
Dates : Thursdays – starting June 5 – October 23, 2014
Time : 10:45 a.m. – 1:45 p.m.
Capacity: 4 shuttles; (28 seat capacity per shuttle)
Stops:
1. The Hartford - Visitors Lot (Cogswell St.) – for both employees and residents
2. Immanuel Church (Woodland St.) - loop through St. Francis Care Center (to be confirmed by AHNA team)
3. My Sister's Place (Pliny St.)
4. Aetna – (Sigourney St.) – for both employees and residents
5. Billings Forge (Lawrence St. entrance)
Copyright 2014 WFSB (Meredith Corporation). All rights reserved.