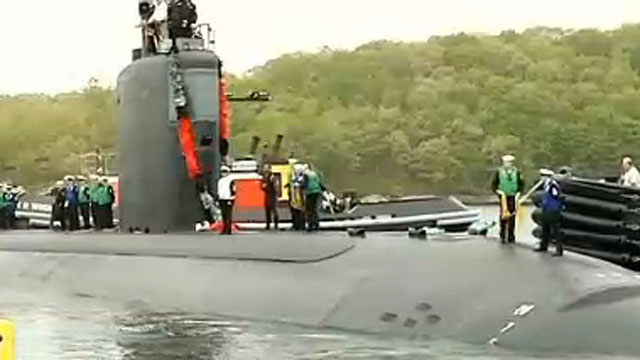 A file photo of the USS San Juan returned from seven months at sea on May 16.
GROTON, CT (AP) -
The Navy says the commander of an attack submarine based in Connecticut has been relieved of duty because of poor performance.
A submarine group at the base in Groton announced Wednesday that Cmdr. Joseph Biondi was removed as the officer in charge of USS San Juan.
Spokesman Lt. Timothy Hawkins says Navy leadership lost confidence in Biondi's ability to command based on periodic assessments and examinations.
The San Juan is a Los-Angeles class attack submarine that returned last month from a seven-month deployment.
The Navy says Cmdr. Sam Geiger, a deputy commander of a submarine squadron, has been chosen to assume command of the submarine until a permanent replacement is named for Biondi.
Copyright 2014 The Associated Press. All rights reserved. This material may not be published, broadcast, rewritten or redistributed.