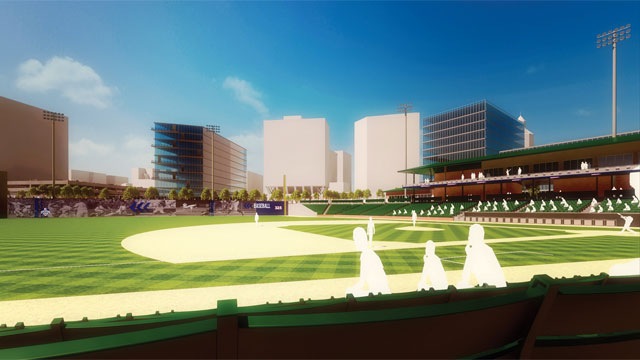 HARTFORD, CT (AP) -
Even though Hartford officials say the state is not involved in a new deal to relocate the New Britain Rock Cats minor league baseball team to the capital city, Republican candidates for governor are weighing in on the proposal.
Both Senate Minority Leader John McKinney and Danbury Mayor Mark Boughton say it's a bad investment.
McKinney said Thursday that Democratic Gov. Dannel P. Malloy needs to let the people of Hartford and New Britain "know this will not happen with any state money."
Andrew Doba, a spokesman for Malloy, said the administration had "no involvement" in Hartford's plans to build a new $60 million stadium for the team. During Wednesday's announcement, Mayor Pedro Segarra said Hartford will borrow the money for the project.
Boughton said "the economics just don't work."
Copyright 2014 The Associated Press. All rights reserved. This material may not be published, broadcast, rewritten or redistributed.