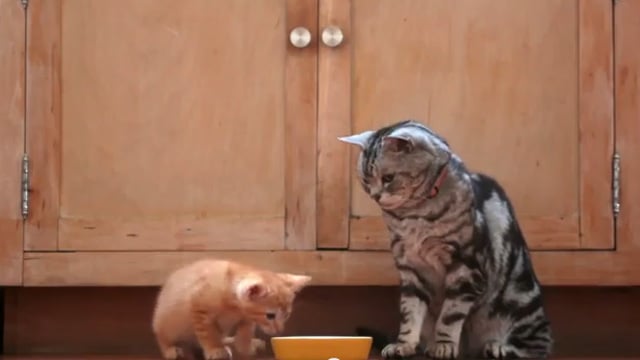 Source: YouTube
ATLANTA (CBS46) -
With more than 5 million page views, a Friskies commercial has gone viral.
In the video narrated by Ze Frank, which the cat food company did with Buzzfeed, a cat gives advice to a new kitten.
Each piece of advice starts with "dear kitten."
"Dear kitten, since I have hissed at you the customary 437 times, it is now my duty as the head of the household to, begrudgingly, welcome you," says the older cat to his new housemate.
But why tell you about it when you can just watch it.
Even if you're not a cat person, it will put a smile on your face.
Copyright 2014 WGCL-TV (Meredith Corporation). All rights reserved.