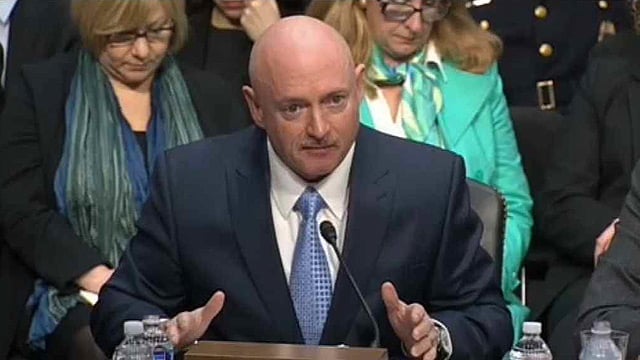 Mark Kelly in a 2013 file photo. (Source: CBS 5 News file)
FLAGSTAFF, AZ (AP) -
Retired astronaut Mark Kelly says wife Gabrielle Giffords' continuing recovery from the 2011 Tucson shooting has taught him what courage, patience and persistence really are.
The Arizona Daily Sun reports Kelly made the remarks to an audience of 700 at the Lowell Observatory in Flagstaff on Saturday, a day before Giffords' 44th birthday.
Kelly says it's inspiring to see how hard she has fought to regain her speech and other skills that were affected by a gunshot wound to the head.
He also credited a visit with physicist Stephen Hawking, who uses an electronic speech pad, with giving them insight.
Six people died and 13 were wounded when Jared Lee Loughner went on a shooting rampage outside a Tucson supermarket.
Loughner was sentenced in 2012 to seven consecutive life sentences, plus 140 years.
Copyright 2014 Associated Press. All rights reserved.