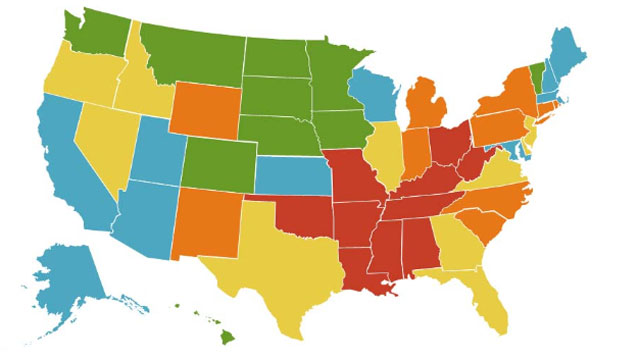 HARTFORD, CT (WFSB) -
Are you unhappy with where you work? A recent study shows that Connecticut residents rated their work environments as one of the worst in the country.
The Gallup-Healthways Well-Being Index studies the well-being of people. The service tries to help provide "insights needed to improve health, increase productivity and lower healthcare costs within any community."
A study, which was released in May, showed the ranking for the working environment in Connecticut workers as 49th in the country for 2013, only ahead of Mississippi. The index ranked Connecticut 29th in 2012.

The study did not site specific reasons for why Connecticut was ranked so low. However, the study broke down Connecticut communities as well.
Here is the breakdown of working environment rankings for Connecticut communities compared with other communities in the United States:
Bridgeport-Stamford-Norwalk ranked 93

Hartford-West Hartford-East Hartford ranked 141

New Haven-Milford ranked 186
Norwich-New London ranked 171
To read the full report, click here.

Copyright 2014 WFSB (Meredith Corporation). All rights reserved.