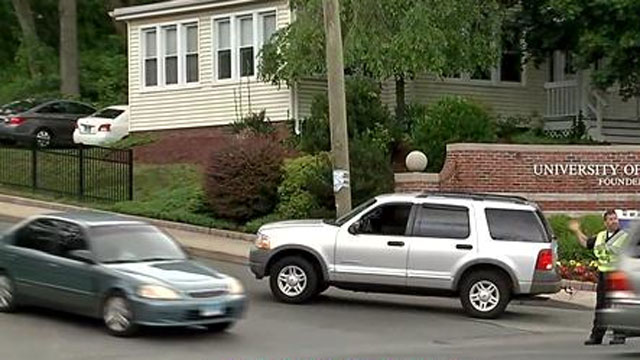 WEST HAVEN, CT (WFSB) -
Authorities have determined that the suspicious package located near the University of New Haven in West Haven on Tuesday morning was not a danger to the public.

The police bomb squad was called to 560 Boston Post Rd. near the college campus after the package, which was "emitting a beeping sound," was located around 11 a.m.
Police did not disclose what was inside the package, but said "no danger exists." Authorities continue to investigate the incident.
University officials said the UNH was never in danger and there were no lockdowns or evacuations at the school. No public schools in West Haven were ever put into lockdown, officials said.
Copyright 2014 WFSB (Meredith Corporation). All rights reserved.