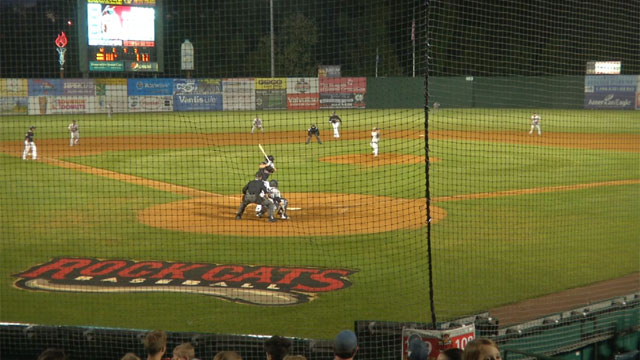 (File photo)
NEW BRITAIN, CT (AP) -
The city of New Britain says it will no longer be helping the New Britain Rock Cats with the team's tax problems in neighboring Berlin.
According to Mayor Erin Stewart's office, New Britain attorneys have been negotiating with Berlin officials for months to reduce the team's $300,000 tax bill to $165,000, for the use of New Britain stadium, which straddles both municipalities.
"We were poised to negotiate further, but after the events of last week, the Mayor determined that it was not prudent for the City to continue expending our legal resources if the Rock Cats are not interested in staying," a statement from the New Britain Mayor's office said.
New Britain had been making a $30,000 a year payment in lieu of taxes to Berlin. But the team's lease, which expires after the 2015 season, calls for the franchise to begin paying taxes on July 1.
Copyright 2014 WFSB (Meredith Corporation). The Associated Press contributed to this report. All rights reserved.