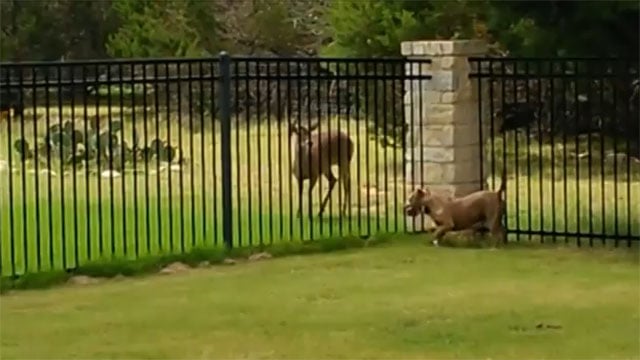 ATLANTA (CBS46) -
A dog and a deer became fast friends and played a game of catch and hide and seek.
The viral video shows a woman's fenced-in yard and her chocolate colored pit bull. A deer peeks her head around a stone column, and the dog barks. Then they both run the length of the yard to the stone column on the other side.
The two are so taken with each other that they continue to play and taunt for a full three minutes.
The YouTube video, published June 5, has more than 100,000 views.
Copyright 2014 WGCL-TV (Meredith Corporation). All rights reserved.