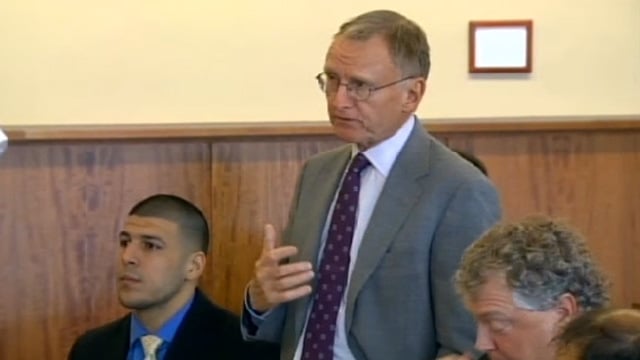 (WFSB photo)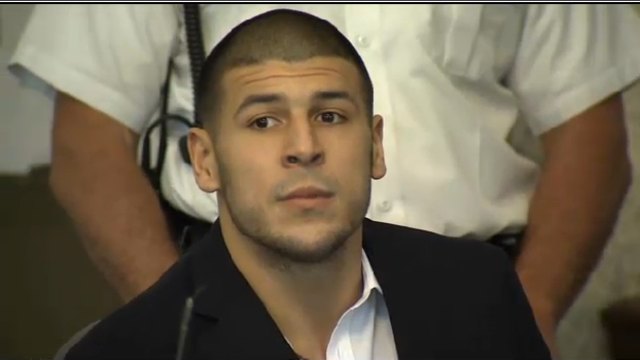 (File photo)
FALL RIVER, MA (AP) -
Lawyers for former New England Patriots' tight end Aaron Hernandez asked a Massachusetts judge to throw out some evidence in one of three slayings with which he's been charged.
His attorneys are challenging evidence gathered in last June's killing of semi-pro football player Odin Lloyd.
They asked a Fall River judge to exclude surveillance video from Hernandez's North Attleborough home. They also want evidence seized from cellphones and other electronic devices kept out of the case.
Prosecutors countered that the evidence is "powerful."
Also Monday, Hernandez is scheduled to be arraigned on charges that he attacked a handcuffed inmate and threatened to kill a guard and his family while at a county jail in Dartmouth.
Hernandez also is charged with killing two men in Boston in 2012.
Copyright 2014 The Associated Press. All rights reserved. This material may not be published, broadcast, rewritten or redistributed.