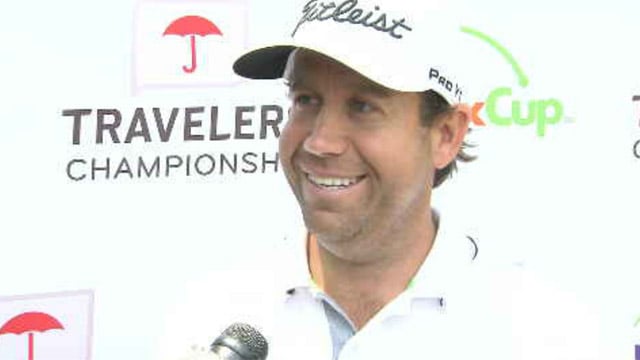 HARTFORD, CT (WFSB) -
On Tuesday, Pro Golfer Erik Compton drew quite a crowd at his "First Tee Youth Event," which included local organ transplant recipients and donor families.
Compton is a two-time heart transplant recipient, and has inspired countless people, including Connecticut's own Colby Salerno, who received a new heart nearly two years ago. Salerno also first met Compton during last year's Travelers tournament.
"There were people who didn't believe in organ transplants, because they thought they didn't work. That people didn't have a normal life after transplants. So that was 22 years ago, and now I'm able to be out here and be competitive and live a normal life," Compton said, adding that while he is on tour he takes every chance he gets to spread the message about donating life.
More than 121,000 people are on waiting lists in the United States, including 1,400 in Connecticut. A new name is added to the list every 11 minutes, and to put that into perspective, during a four-hour round of golf, about 24 new names go on that list.
On Tuesday evening Compton and Salerno were expected to attend an awards dinner together.
Copyright 2014 WFSB (Meredith Corporation). All rights reserved.