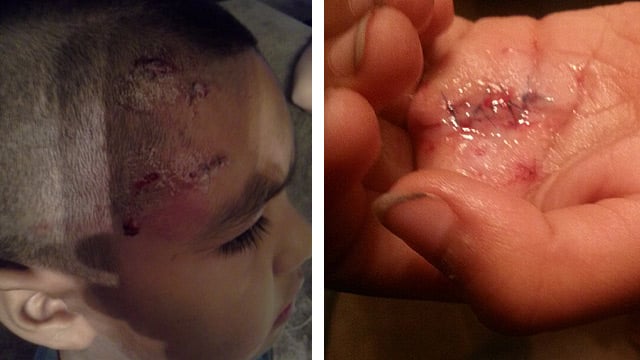 The boy suffered wounds to his head and hand. (Source: Marlene Mercado)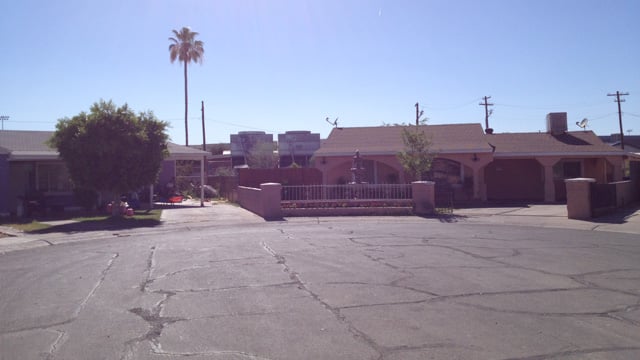 Scene of the dog attack near West McKinley Street and 31st Avenue. (Source: CBS 5 News)
PHOENIX (CBS5) -
A 6-year-old boy was attacked by a pit bull mix that had wandered through an open gate and into the backyard of a Phoenix home, Maricopa County Animal Care and Control officials said.
Phoenix police called MCACC officers to the scene near West McKinley Street and 31st Avenue about 1:30 p.m. Thursday.
The victim was apparently visiting the home and playing in the backyard when he was attacked and bitten, MCACC spokeswoman Melissa Gable said. She said the dog doesn't belong to the family or the occupants of the home.
The dog, which is about 3 years old, did not have a collar or visible ID tags. The pit bull was taken to MCACC's West Valley Animal Care Center on 27th Avenue, where the staff was going to scan the animal for a microchip with owner information.
The dog will be held in quarantine and monitored for any signs of rabies, Gable said.
The boy's mother, Marlene Mercado, said her son was doing find Thursday evening.
Copyright 2014 CBS 5 (KPHO Broadcasting Corporation). All rights reserved.