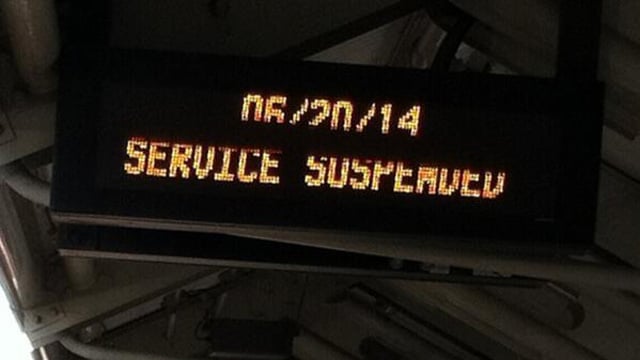 (Twitter photo)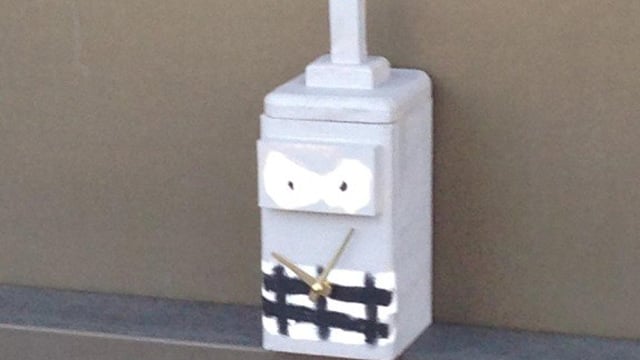 This was the suspicious package discovered near a Metro-North station on Friday. (Fairfield police photo)
FAIRFIELD, CT (WFSB) -
Metro-North service on the New Haven Line has resumed after a suspicious package discovery suspended it Friday morning.
The rail service said it was operating on or close to schedule as of 10:15 a.m. It said residual delays of between one and two hours may have happened shortly after service resumed around 8:30 a.m.

The package was discovered around 5:30 a.m. on Unquowa Road on an overpass near the Fairfield station. Eyewitnesses said it looked like the cartoon robot "Bender" from the animated sitcom Futurama. The station was evacuated at the time.

Police said the bomb squad x-rayed the object around 7 a.m. and determined that it was not an explosive.
They said it was a school project constructed at nearby Thomlinson Middle School. It's owner was identified. Police said the child inadvertently left the item near the bridge with the intent of returning to retrieve it.
Police said it was determined that it was an unfortunate accident and there was no malicious intent.

Meanwhile, riders told Eyewitness News that trains at the Connecticut/New York border were filled to capacity due to lack of trains.

Amtrak also reported that its service from New York to New Haven was disrupted.
Metro-North urged riders to listen for announcements at their stations.
Copyright 2014 WFSB (Meredith Corporation). All rights reserved.