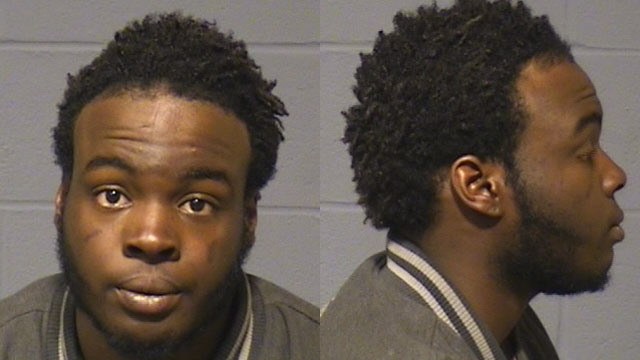 The following photo of Michael Pryce was provided by the Hartford Police Department.
HARTFORD, CT (WFSB) -
The Hartford Police Department is looking for a 21-year-old man accused of shooting and killing another man in the capital city earlier this month.
Huberto O'Neil, who is also known as Killa Bee or KB, was found with apparent gunshot wounds to the face/head and lying face down on the sidewalk of Main Street on June 14 around 1 p.m.
Despite efforts by emergency personnel, O'Neil died on the scene a short time later.
The Chief Medical Examiner Office ruled the manner of death homicide.
Police have identified Michael Pryce as a suspect in the shooting and released his photo to the media on Wednesday.
Investigators have been unsuccessful locating Pryce, who is believed to be homeless. Police have arrested Pryce previously on Babcock, Edgewood and Thomaston streets.

Once arrested, Pryce, who is believed to be affiliated with the street gang known as the Bloods, would be charged with murder.
Anyone with any information about Pryce's whereabouts is asked to call the Hartford Police Department at 860-757-8940.
Copyright 2014 WFSB (Meredith Corporation). All rights reserved.