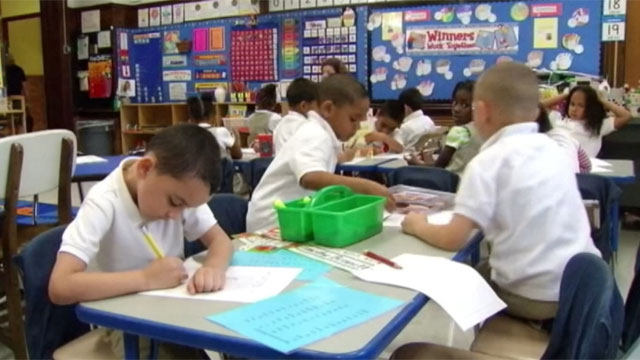 HARTFORD, CT (AP) -
Gov. Dannel P. Malloy is committing an additional $15 million to launch Common Core education standards in Connecticut public schools.
The Democrat made the announcement at a Hartford magnet school on Thursday. The funding, which includes $10 million in borrowing for new school technology, stems from recommendations made by a task force that recently finished reviewing the rollout of the new set of college and career-ready standards for students in grades K-12.
Malloy created the task force in March after he said teachers and education professionals raised "legitimate concerns" about how preparations for the standards to be incorporated in the teaching curriculum have been uneven.
Malloy has received some political criticism for his handling of education reform. Petitioning gubernatorial candidate Jonathan Pelto called on Malloy to withdraw from Common Core.
Copyright 2014 The Associated Press. All rights reserved. This material may not be published, broadcast, rewritten or redistributed.