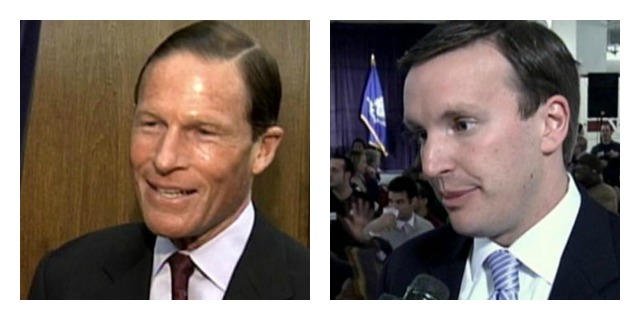 WASHINGTON (AP) -
Connecticut's two U.S. senators say they're not giving up on federal immigration reform being enacted.
While Sen. Chris Murphy acknowledged Thursday the legislation was on "life support," he said he hopes the unexpected surge of unaccompanied Central American youths arriving by the thousands at the Southern border will "change the political dynamics in the House of Representatives."
This week, President Barack Obama conceded defeat as conservative House members refuse to back action on the bill. Obama said he'd take steps without Congress to fix as much of the system as he can.
Sen. Richard Blumenthal said the youths at the border should not be deported en mass. He said the situation should be treated as a refugee humanitarian crisis.
Both senators appeared Thursday at the state Capitol complex.
Copyright 2014 The Associated Press. All rights reserved. This material may not be published, broadcast, rewritten or redistributed.