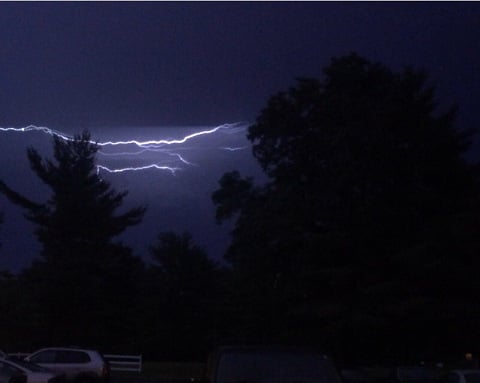 SOUTHINGTON, CT (WFSB) -
A late night storm caused a lot of damage to the state on Thursday night.
Most of South End Road in Southington was closed because of down power lines and trees on the road.
Trees were covering the road and there was a light pole with a transformer down. Crews were working on the issue, but said that they were bringing in more crews for help.
Southington police were not allowing drivers through the area.
Heavy rain and wind were the causes of all the damage in Southington. There was also a lot of lightning throughout the state, but there is no word if there was any damage caused from it.
More than 10,000 Connecticut Light and Power customers were without power. Southington has 52 customers without power. But Meriden and Waterbury have more than 1,200 customers without power.
Crews throughout the state are working to get power restored to every customer.
Copyright 2014 WFSB (Meredith Corporation). All rights reserved.