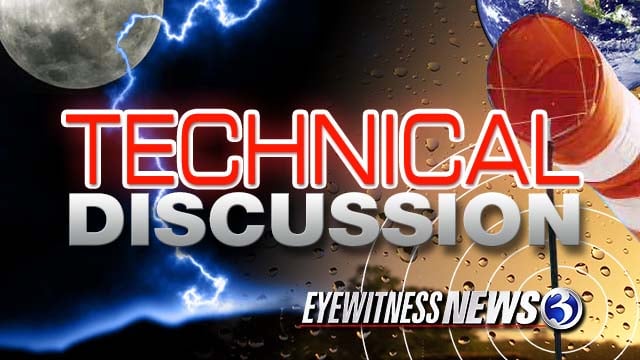 Well, we hit 90 degrees at Bradley International Airport yesterday afternoon and boy did those skies open up last night. We had severe weather in western CT that toppled trees and brought down power lines. Yikes! Yep, those storms produced damaging winds, heavy rains, and even small hail.
You may want to keep the air on this morning, as lows are right around 70 degrees, and it's humid out there! Today will be hazy, hot and humid with highs once again approaching the 90 degree mark. In the afternoon/evening we will run the risk for isolated storms. Again, it's the type of situation where some towns will stay bone dry, while others get soaked in a downpour. If you have outdoor plans tonight, keep an eye on the radar as scattered storms will develop.
Thunderstorms are most likely tomorrow as a slow moving cold front finally crosses the state. Before it does so, highs on Wed will once again be between 85-90, with high humidity. Behind the front, a slightly more refreshing air mass will move in. Thursday looks gorgeous with a mix of sun and clouds, and highs in the mid-80's. Fri/Sat look great too: sunny, warm, with fairly comfortable levels of humidity, although it will start to creep up on Saturday. Another front approaches for the 2nd half of the weekend, increasing our chances for rain once again.
Have a great week!
Meteorologist Melissa Cole with Scot Haney
"Copyright 2014 WFSB (Meredith Corporation). All rights reserved."