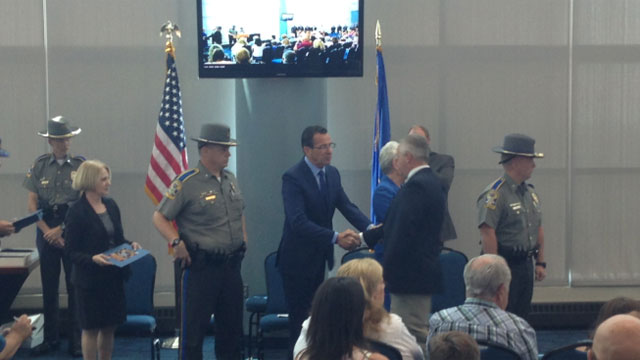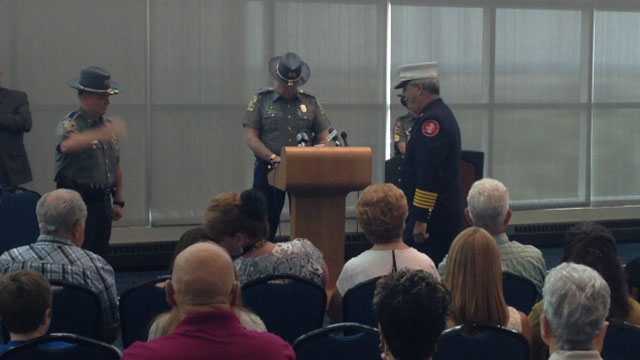 EAST HARTFORD, CT (WFSB) -
Connecticut State Police honored more than 300 individuals Tuesday, including local and federal law enforcement officers, dispatchers and psychiatrists for their work after the shooting at Sandy Hook Elementary School.
One-by-one, officers, troopers and many others were recognized for their efforts and resiliency on that horrible day in Newtown in 2012.
As a big crowd came together at Rentschler Field in East Hartford on Tuesday, to honor the work of emergency responders and others who helped so many in the aftermath of the Sandy Hook shooting.
"In the midst of disaster and despair, so many in Connecticut rose to the occasion. In fact, we can be proud of the work that was done," said Governor Dannel Malloy.
Even though some may not believe they deserve any recognition, the state is still indebted to their support.
"My deepest appreciation for all you have done, for all that you've accomplished, and thank you," Malloy added.
Copyright 2014 WFSB (Meredith Corporation). The Associated Press contributed to this report. All rights reserved.