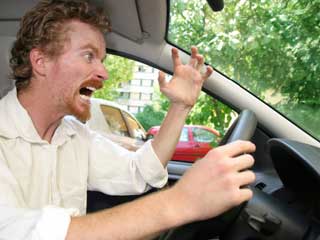 HARTFORD, CT (WFSB) -
Connecticut ranks as one of the best states when it comes to bad drivers.

In fact, it was 45 on Car Insurance Comparison's list of the worst driving states.
The company ranked the states in terms of road rage, careless driving, swerving cars and other things that may upset drivers during their commutes.
The scores were based on statistics from the National Highway Traffic Safety Administration, the National Motorists Association and Mothers Against Drunk Driving.
The statistics taken into account were the fatalities rate per 100 million vehicle miles traveled, failure to obey (traffic signals and seat belts), drunk driving, tickets and careless driving.
The study said Connecticut's best ranking factor was fourth for fatalities per 100 million vehicle miles traveled. The state's worst ranking factor? Forty fifth for drunk driving.
The state with the worst drivers, according to the study, was Louisiana. South Carolina, Mississippi, Texas and Alabama round out the top five.
Vermont ranked the best.
To check out the study for yourself, click here.
Copyright 2014 WFSB (Meredith Corporation). All rights reserved.