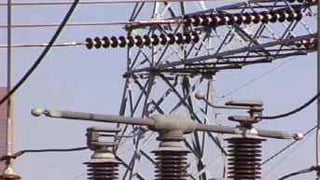 TEMPE, AZ (CBS5) -
Power is back on in Tempe but it's been a long day of waiting for businesses in the area.
According to Arizona Public Service Company, a non-APS crew dug into a power line just before 10 a.m. Friday and cut off power for hundreds of customers.
APS said there were originally 945 customers impacted and then 704 without power in the area of McKellips to Third Street and Rural to Priest. The power came back on around 1:45 p.m. Friday.
The power outage affected business' bottom line, restaurants had to throw food away and turn customers away.
"We're going to lose a lot of money because we have a lot of product that has to be kept between specific temperature ranges or it's going to go back and just have to be thrown out. It's also going to affect us in upcoming business days trying to get more product in," said Fuzzy's Taco Shop employee Geoffrey Zaft.
Copyright 2014 CBS 5 (KPHO Broadcasting Corporation). All rights reserved.