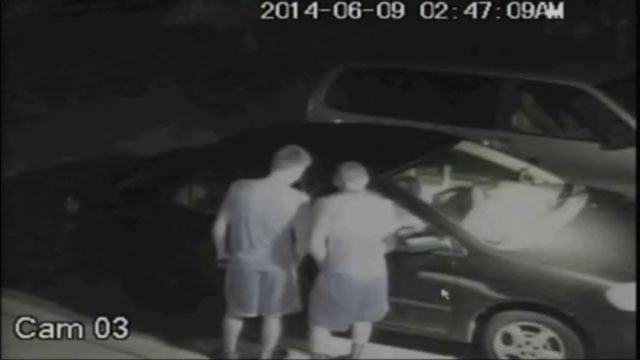 OVERLAND PARK, KS (KCTV) -
Police said they have arrested four people after a rash of car burglaries this summer.
Officers said they watched a man rummage through cars at the Brownstone Apartments at West 61st and Marty streets.
A woman called police about 3 a.m. Tuesday saying she saw two men going through cars in the area. Police said the suspect got into about five cars through unlocked doors. Items were recovered from the man.
Officers were not able to find a second suspect.
In another incident, an adult and two juveniles were arrested about 2 a.m. near West 153rd and Robinson streets.
Authorities would not say how many people they are looking for at this time.

Overland Park police have reported 48 car break-ins south of 119th Street over a two-week period.
Ten cars were broken into at West 145th Street and Metcalf Avenue, and one there was set on fire.
Police remind drivers to make sure they lock their car doors and don't leave valuables behind.
Copyright 2014 KCTV (Meredith Corp.) All rights reserved.