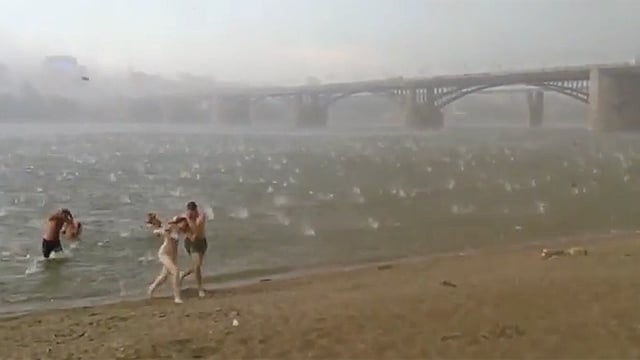 In a matter of moments a day at the beach turned vicious over the weekend in Novosibirsk, Russia.

One beachgoer captured the transition from calm, sunny day to raging hailstorm on video.

People can be seen scurrying for the protection of beach umbrellas to avoid the golfball-sized hail.

Watch the video to see the drastic change in weather. According to The Telegraph, the temperature suddenly dropped from about 105 degrees to 71.
Copyright 2014 WGCL-TV (Meredith Corporation). All rights reserved.