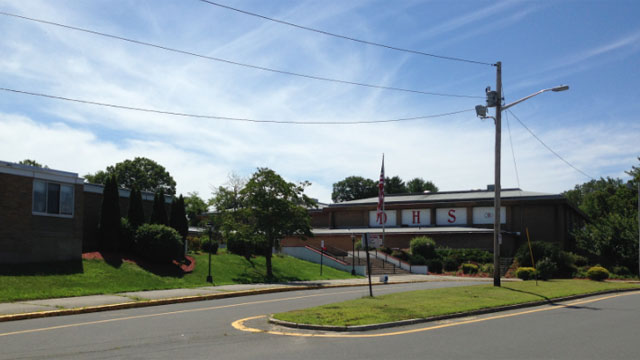 DERBY, CT (WFSB) -
Derby High School was evacuated after workers hit a gas line and caused a leak at the building on Thursday morning, police said.
The gas leak was reported in the area of Nutmeg Avenue just before 10 a.m. The leak occurred when workers working on the roof hit a line, according to the mayor's office.
No students were inside the building and only the workers had to be evacuated, town officials said.
Copyright 2014 WFSB (Meredith Corporation). All rights reserved.