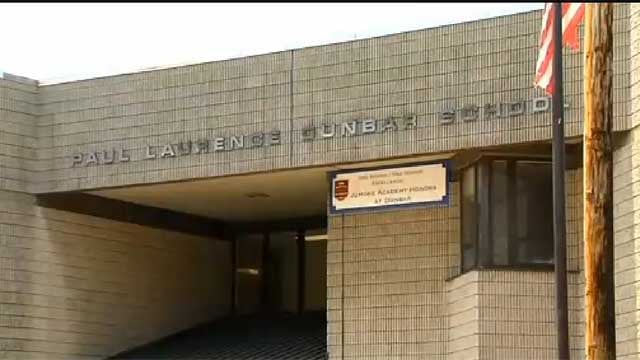 BRIDGEPORT, CT (WFSB) -
Bridgeport's Board of Education is expecting to hear from many parents Thursday evening on the future of the Dunbar School.
Last week, the Board cut its ties with the Family Urban Schools of Excellence, or FUSE, which is the company that has been running the school for over one year.
The decision comes after learning that someone hired by that company to work with children is a registered sex offender.
The state's Department of Education is investigating to see why Mack Allen was hired and whether private companies should be responsible for doing background checks.
"Whatever entity is conducting background checks under a contract or under law - they need to do them, and one thing we need to ensure that there are procedures at the local level that background checks are done on a timely basis not on a delayed basis," said state Education Commissioner Stefan Pryor.
FUSE has been under fire before. Hartford recently severed its contract with them after learning that Michael Sharpe, the company's former CEO, has criminal convictions for forgery and embezzlement.
Bridgeport is looking at another partnership with cooperative educational services.
Copyright 2014 WFSB (Meredith Corporation). All rights reserved.