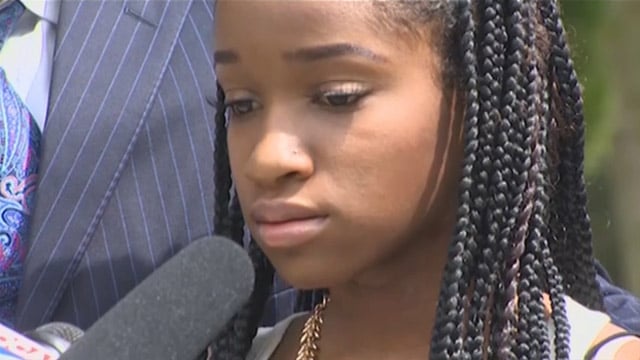 (CBS photo)
HOUSTON, TX (CBS) -
A 16-year-old Texas girl said that a photograph of her when she was drugged and raped became a social media meme. Now Houston police said they were "actively" investigating.
Jada, who withheld her last name, told CBS affiliate KHOU that she was hanging out at a friend of a friend's house when someone gave her a drink she believes was spiked.
"I had no control," she told the station. "I didn't tell anyone to take my clothes off and do what they did to me."
The image taken of the teen depicts Jada lying on the floor with one leg bent. Others took photographs of themselves in a similar pose and posted them to Twitter with the hashtag #jadapose.
According to a spokesperson for the Houston Police Department, Jada and her family reported the alleged June 1 incident on June 22. The case was being investigated by the juvenile sex crimes unit.
CBS News does not typically name sexual assault victims, but Jada told KHOU that she was willing to be identified.
"There's no point in hiding," she said. "Because of the picture everybody has already seen my face and body."
© 2014 CBS Interactive Inc. All Rights Reserved.